Keeping a blog isn't my usual style, but when people as generous and kind as the Circumnavigator's Foundation ask you to blog, you do it!
The Circumnavigator's Foundation is the philanthropic branch of the Circumnavigator's Club, which is comprised of people who have done a full lap around the world during their travels. Each year the foundation gives grants to undergraduate students to conduct an around-the-world research project and become circumnavigators themselves. The stipulations: Students must visit at least five countries on three continents, cross every line of longitude, and travel alone.
Each year one of these grants goes to someone from Georgetown's School of Foreign Service. I am so thankful for the Circumnavigator's Foundation and Georgetown for their generosity and faith in me. I leave on May 21st for the most frightening and exciting journey of my life so far.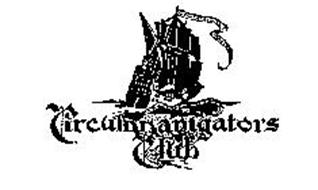 This summer I'll be traveling to six countries: the Dominican Republic, Cote d'Ivoire, Germany, Latvia, Kyrgyzstan, and Malaysia, moving from west to east. I am researching pathways to citizenship for stateless people, and although these places are dramatically different countries, they are among the top 20 countries with the largest stateless populations in the world. Being stateless can make it difficult to attain an education, hold formal employment, receive state benefits, and register your children at birth, to name just a few of the problems inherent with lack of statehood in a world of nation-states.
I was drawn to this issue for two reasons. One is that it has the potential to grow exponentially in coming years. Citizenship laws in some countries such as Syria prevent mothers from passing citizenship to children born outside the country if they cannot prove the child's paternity. This has the potential to create new generations of stateless children if refugees are not given pathways to citizenship in the countries to which they migrate. The other reason I want to study statelessness is that on the scale of complicated international issues, the solution to statelessness is relatively uncomplicated. Countries can and have passed blanket citizenship measures alleviating thousands of stateless people's limbo status with the stroke of a pen. Amending citizenship laws to shore up gaps can prevent generations of people from being born stateless. A better understanding of effective mitigation measures has the potential to improve future legislative efforts that combat statelessness.
Since receiving the phone call in December that I had been chosen as this year's circumnavigator, I have battled self-doubt every step of the way. Before every phone call or meeting with the kind and accommodating experts who have been generous enough to help me over the past several months, I have had to convince myself that I am worth their time. Although I'm nervous at the prospect of traveling alone for so long, this has provoked the least amount of anxiety out of any aspect of the project. Overwhelmingly I'm reminded that I have no idea what I'm doing, I don't know how to conduct independent research, and studying vulnerable populations in any capacity is not something to be taken lightly.
A week and a half from my departure date, I am trying to remind myself that nobody knows what they're doing the first time they do it. I know things will inevitably go wrong over the course of the next few months, but I'm hoping a lot of things also go right. Regardless of my findings, I'm certain I'll walk out of JFK in August having learned an enormous amount I couldn't have without the generosity of this grant, and so I approach my departure date full of thankfulness for everyone who has supported me and tricked me into believing this is something I can do.